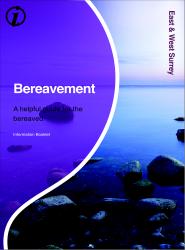 Welcome to our new blog which will bring you news from the company, new brochures and information regarding healthcare and related issues.
Here at Impact we provide free, independent advice and information through the HealthCare Media range of literature which contains useful local contacts and further sources of specific information.
Currently we have 12 guides which are available to download in pdf format via this website, a list of which is below.
We also offer these in printed format which are distributed free-of-charge to the public through distributors comprising of doctors surgeries, citizen advice centres, various charities and NHS hospital trusts.
Bereavement Support and Advice
Independent Healthcare & Education
Injury Advice
Looking After Your Health
Making a Will
Mobility
Older Persons Care
Pregnancy and Parenthood
Regaining Your Independence
Relationship Breakdown
Sight & Hearing
Work Related Injuries, Diseases & Employment Issues
With each booklet being very targeted, both in terms of subject and area, they are an ideal vehicle for local advertising. Contact us for rates and packages.
Latest Addition
As well as booklets on the website we are also publishing new pages and articles relating to the topics we cover. The latest page we have added to the website is a guide to arranging a funeral.
This covers the type of funeral available, paying for a funeral, pre-paid funerals and more.