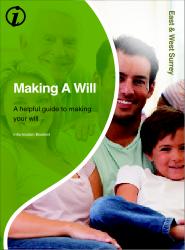 The first two pages on our latest section, Making a Will, have now been added to the website.
The first page, The Importance of Making a Will, deals with why you should make a will and what happens if you die intestate (without having made a will).
There are a lot of issues to consider when making a will which can be complicated by family issues and the law.
The second page deals with How to Make a Will. It talks about the different ways that a will can be made, either by yourself, a solicitor or professional will writer.
It examines some of the potential pitfalls of DIY wills and goes on to detail what should be included in a will.
Future Will Making and Funeral Planning Information
We have lots more information to add about making a will together with the associated subject of funeral planning. The main topics to be covered are:
funeral planning
advice on wills
advice on funeral planning
planning your funeral
funeral costs
spreading the cost of a funeral
funeral plans
inheritance tax advice
changing your will
choosing a funeral plan
As new pages are added we will be letting visitors know via this blog.