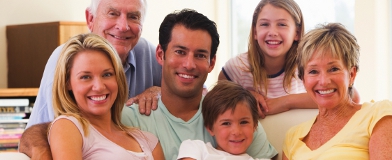 Patient Information Leaflet NHS - Leaflets for Patients
Impact on Life is a division of Impact Marketing and Publicity Ltd., providing free, independent advice and information through the Health Care Media range of literature which contain useful local contacts and further sources of specific information.
The Health Care Media range of literature covers 158 Health Districts. These are distributed free-of-charge to the public through distributors comprising of doctors surgeries, citizen advice centres, various charities and NHS hospital trusts. The publications aim to provide invaluable advice to members of the public and are financed through the inclusion of relevant local advertising beneficial to the reader.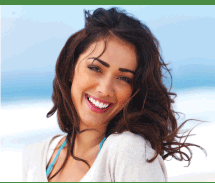 The Health Care Media range also provides a facility for doctors surgeries, citizen advice centres and NHS hospital trusts to generate income through the inclusion of advertising on their literature, such as site maps, display posters, menu cards and many other general public and patient directed publications.
In order to receive advice and support relevant to your area, please click on the relevant publication (right).
Why do you need leaflets for your patients?
Displaying NHS leaflets for patients is essential in any GP surgery, hospital or clinic. Having a patient information leaflet NHS approved that's easy for the patients to take away with them ensures they can digest the information they receive and come to terms with their situation. In some cases, it may even save a person's life if they realise they have the symptoms they see on a leaflet.
Some other ways that an information leaflet can help patients include:

Improves education - having confirmed and accurate medical advice can help patients to stay on top of their conditions or injuries. Rather than searching for information online, the patient has a reliable source to turn to if they want answers about their condition.
Gives patients responsibility for their own care - having easy access to all the correct information can be conducive to allowing patients to take a more active role in their own care. When someone understands their illness or injury, they are much more likely to be cooperative about their treatment.
Helps patients to share their news with family - having this information to hand can also make it much easier for family members or friends to learn about the condition without the patient having to answer difficult questions.
Topics available from Impact On Life
As well as booklets, maps and posters, we provide a whole host of free NHS leaflets for patients that can go on display in GP surgeries, hospitals and clinics. Just some of the topics available include:

Accident and Emergency: Which includes information about what to do in the event of an accident or sudden medical emergency. Covering topics such as basic first aid, steps to take before professional help arrives, and guidelines for seeking urgent medical care.
Children's Health: Aimed at parents and caregivers, providing information on child development, common childhood illnesses, immunisations, and tips for maintaining a healthy lifestyle for children.
Family Planning Information: This topic encompasses a range of information related to family planning and reproductive health. It includes details about contraception options, fertility awareness, and advice for individuals or couples planning to start or expand their families.
Pregnancy and Maternity: Tailored towards expectant mothers and families. They cover prenatal care, nutrition during pregnancy, labour and delivery information, postpartum care, and resources for new parents.
Health Care Information: Encompasses a broad range of information about healthcare services, including how to access and navigate the healthcare system, understanding medical terminology, and tips for maintaining overall well-being.
Elderly Care Information (including dementia and stroke): Focused on the unique health concerns and challenges faced by elderly individuals. This includes information about dementia care, stroke prevention and recovery, and general tips for healthy aging.
Nursing and Residential Homes: Covering information about the services and amenities available in nursing homes or residential care facilities. It includes advice on selecting a suitable facility, understanding the rights of residents, and tips for adjusting to life in a care home.
Physiotherapy: Information related to physiotherapy including exercises and techniques for rehabilitation and physical therapy, as well as guidance on managing and preventing musculoskeletal conditions.
Work-Related Injuries: Information about preventing, managing, and seeking treatment for injuries that occur in the workplace. This could include advice on ergonomic practices and steps to take in the event of an injury at work.
Impact on Life's comprehensive range of literature addresses a critical need in healthcare communication. By bridging the gap between medical professionals, local businesses, and the public, we facilitate the dissemination of vital information, while supporting the financial sustainability of essential community services. This holistic approach underscores our commitment to improving health outcomes and community well-being.
No matter what stage of life they are at or what ailment they are suffering from, everybody deserves to have correct and reliable information, especially when they are unwell or in pain.
A Patient Information Leaflet NHS compliant can go a long way to helping reassure patients, so they are definitely worth having in abundance. All you have to do is place your order - no matter the quantity! - to receive all of these benefits for free. Get in touch with us at Impact on Life today to learn more.
All calls are monitored/recorded for quality & training purposes.