Mediation Advice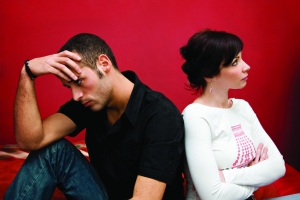 Under the new Family Procedure Rules 2010, emphasis is placed on Alternative Dispute Resolution (ADR) and, in particular, mediation. Anyone setting out to contest the terms of their separation of divorce in court is now first required to consider mediation. This is likely to take place through one Mediation Awareness session, where both parties find out what the mediation process can offer before they decide whether it is right for them. It is likely that the couple or individual contesting the terms of separation will be required to present evidence of attending a Mediation Awareness sessions before their case will be accepted by the Court.
If both parties choose mediation, they will carry on down that route. However, if mediation is not suitable or there is a risk to anyone's safety, the case can be exempted and continue towards court. Where there are allegations of domestic violence or a need for child protection, there will be no need to access mediation and the case can go straight to court. Mediation helps couples to take control of their situation and sort out practical matters in an open and co-operative atmosphere. It can help separating or divorcing couples reach a lasting settlement and may help to avoid high legal costs. Most importantly, mediation helps to give priority to any children who might be involved.
Mediation is not designed to discuss whether or not a relationship can still work: it assumes that the relationship has broken down and is there to help couples sort out the issues arising from separation or divorce.
Mediators do not give legal advice and have no power to impose a settlement but they are qualified to help you reach agreements on both child-care and financial issues. It may be possible to reach an agreement in mediation prior to seeing a solicitor. However, there may be points during the process where your mediator suggests you may need to seek legal advice on specific issues.
Sometimes it is not possible to agree on all issues in mediation, and a solicitor may have to be instructed to negotiate these directly. This doesn't necessarily mean that the mediation has failed, because, more often than not, it has helped to pave the way for an eventual agreement. The fact that the couple have attempted to discuss matters is in itself helpful.
Most importantly, it helps the couple focus on their and their children's future. In addition to child-care issues, it is also possible to take financial issues to mediation. These may include maintenance payments, what happens to the family bank account and family home, as well as looking to longerterm issues relating to pensions, for example. You may, depending on your personal circumstances, be eligible for Community Legal Service funding (previously known as Legal Aid) to help meet your costs. Your solicitor or mediator will be able to advise you about this.