Useful List of Contacts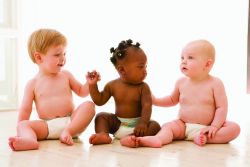 Action on Pre-eclampsia (APEC)
Support and information for preeclampsia sufferers, including a befriending service
5 Museum Square,
Leicester LE1 6UF
Helpline 020 8427 4217
Office 0116 260 8088
www.apec.org.uk
Email: info@apec.org.uk
Active Birth Centre
Preparation for birth and parenting, including birth pool hire, classes and training.
25 Bickerton Road, London, N19 5JT
Tel: 020 7281 6760
www.activebirthcentre.com
Email: info@activebirthcentre.com
Antenatal Results and Choices (ARC)
For parents who wish to discuss the results of their pre-natal tests
73 Charlotte Street,
London, W1T 4PN
Helpline: 020 7631 0285 (Mon-Fri 10am-5.30pm)
www.arc-uk.org
Email: info@arc-uk.org
Association of Breastfeeding Mothers
Support and information - you can speak to fully trained volunteer breastfeeding counsellors
PO Box 207, Bridgwater,
Somerset, TA6 7YT
Helpline: 08444 122 949 9.30am to 10.30pm
www.abm.me.uk
Email: counselling@abm.me.uk
Benefit Enquiry Line (BEL)
Tel: 0800 88 22 00
www.direct.gov.uk/disability-money
Email: Bel-Customer-Services@dwp.gsi.gov.uk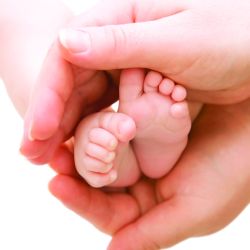 BLISS
The premature baby charity
9 Holyrood Street, London Bridge,
London, SE1 2EL
Tel: 020 7378 1122
Parent Support Helpline: 0500 618 140 (Mon-Fri 10am-5pm)
www.bliss.org.uk
Email: Via online enquiry form
The Breastfeeding Network
Help and support with breastfeeding
PO Box 11126, Paisley, PA2 8YB
Supporter Line: 0300 100 0210 (9.30am- 9.30pm to speak to your local breastfeeding supporter)
www.breastfeedingnetwork.org.uk
Email: Online contact form
British Nutrition Foundation
For advice about a healthy, balanced diet
High Holborn House,
52-54 High Holborn,
London, WC1V 6RQ
Tel: 020 7404 6504
www.nutrition.org.uk
Email: postbox@nutrition.org.uk
Child Benefit Enquiry Line:
0845 302 1444 (8am-8pm)
PO Box 1, Newcastle NE88 1AA
Textphone: 0845 302 1474
www.hmrc.gov.uk/childbenefit
Down's Syndrome Association
They provide several helpful booklets including a link to the NHS Testing for Down's Syndrome in Pregnancy and their own People with Down's Syndrome;
www.downs-syndrome.org.uk
0845 230 0372

Drinkline
If you are concerned about your own or other people's drinking. You may also want to visit www.drinkaware.co.uk for the facts about alcohol and pregnancy.
Tel: 0800 917 82 82 (Mon-Fri 9am-11pm)
Fatherhood Institute
The national information centre for fatherhood.
Unit 1, Warren Courtyard,
Savernake, Marlborough,
Wiltshire SN8 3UU
Tel: 0845 634 1328
Families Need Fathers
0870 760 7496 - for issues involving separation
www.fatherhoodinstitute.org
Email: mail@fatherhoodinstitute.org
Gingerbread / One Parent Families
For lone parent families
255 Kentish Town Road,
London, NW5 2LX
Helpline: 0800 018 5026 (Mon-Fri 9am-5pm, Weds 9am-8pm)
www.gingerbread.org.uk or www.oneparentfamilies.org.uk
Email: info@oneparentfamilies.org.uk
HMRC Statutory Payments Dispute
Tel: 0191 225 5221
Call this number if your employer disagrees with your Statutory Maternity Pay entitlement or if your employer's business becomes insolvent and they are unable to pay your SMP.
Independent Midwives Association
PO Box 539, Abingdon, OX14 9DF
Tel: 0845 4600 105
www.independentmidwives.org.uk
Email:information@independent midwives.org.uk
La Leche League
Advice and information on breastfeeding, including support from other breastfeeding mothers and a range of publications.
24-hour helpline: 0845 120 2918
PO Box 29, West Bridgford,
Nottingham, NG2 7NP
www.laleche.org.uk
Email: enquiries@laleche.org.uk or there is an online help form Meet-a-Mum Association (MAMA) Arranges Meet-a-Mum meetings to put you in touch with other mothers.
This organisation particularly offers support to women experiencing Postnatal Depression and illness, or those feeling isolated by motherhood.
MAMA
54 Lillington Road,
Radstock, BA3 3NR
Helpline: 0845 120 3746 (7pm to 10pm weekdays)
www.mama.co.uk
For information about groups or individuals in your area, email: jeanette@mama.co.uk
Mind
Mind offers confidential help on a range of mental health issues. They also provide a special legal service to the public, lawyers and mental health workers. To find your local Mind, go to their website.
15-19 Broadway, London, E15 4BQ
Mind Info Line: 0300 123 3393 (Mon-Fri 9.00 am to 5.00 pm)
Tel: 020 8519 2122
www.mind.org.uk
Email: contact@mind.org.uk
National Childbirth Trust (NCT)
Antenatal and postnatal classes, sales, support and information.
Alexandra House, Oldham Terrace,
London, W3 6NH
Enquiry line: 0300 33 00 770
Pregnancy and Birth line: 0300 33 00 772
Breastfeeding line: 0300 33 00 771
www.nct.org.uk
Email: Via online enquiry form
National Drugs Helpline
Tel: 0800 77 66 00
talktofrank.com
Email: via the online enquiry form
NHS Direct - 24-hour health advice
Tel: 0845 46 47
www.nhsdirect.nhs.uk
NHS Pregnancy Smoking Helpline
Tel: 0800 169 9 169 (12noon-9pm, every day. England only)
www.smokefree.co.uk
ParentLine Plus
0808 800 2222 - Parenting Advice
www.familylives.org.uk
Email: Via online enquiry form
Pelvic Partnership
This is a helpline for sufferers of SPD.
Helpline: 01235 820 921
Email: Via online enquiry form
www.pelvicpartnership.org.uk
Women's Aid Federation of England
National Helpline: 0808 2000 247
(24-hour National Domestic Violence Helpline) Head Office, PO Box 391,
Bristol, BS99 7WS
www.womensaid.org.uk
Email: helpline@womensaid.org.uk
Working Families
1-3 Berry Street, London, EC1V 0AA
Advice line: 0800 013 0313
Tel: 020 7253 7243
www.workingfamilies.org.uk
Email: advice@workingfamilies.org.uk
Foetal Alcohol Syndrome
Cassiobury's Courts A-Z guide to Foetal Alcohol Syndrome written by Paul Clarke.