Arranging A Funeral Guide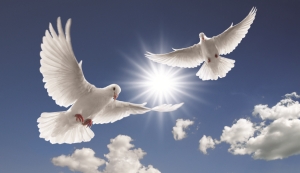 You should contact a funeral director as soon as possible after the death of your loved one, even before obtaining the Death Certificate. The funeral director will visit you to advise and help with the necessary arrangements (including special circumstances, for example, when death occurs away from home).
Members of the two national funeral associations (National Association of Funeral Directors and the National Society of Allied and Independent Funeral Directors) operate codes of conduct. Members of each are required, among other things, to supply their client with a written estimate of funeral expenses prior to the funeral taking place.
Although it may be the last thing on your mind, funerals can be expensive and we would recommend seeking quotes from a couple of different companies in order for you to be able to compare prices.
What Type of Funeral? Burial Or Cremation
There are few legal controls governing the disposal of a body in the United Kingdom. The only requirement is that the death is certified and registered and the body properly taken care of, by either burial or cremation.
Burial is virtually free of regulations; individuals can be buried in almost anything and almost anywhere. All that is required is a death certificate signed by a doctor and a certificate for burial from the registrar of deaths, although, should you wish to organise a funeral without the assistance of a funeral director, you should contact the Cemeteries and Crematorium Department of your Local Authority for advice and guidance on how to proceed. Check the will to see if the deceased has left instructions for the funeral. Without guidance from the deceased, the executor or nearest relative usually decides whether the body is to be cremated or buried.
Your funeral director will probably have a 'chapel of rest' and he will help you decide where the body will stay until the funeral, as well as the starting point, time and place of the funeral.
Cremation
No-one can be cremated until the cause of death is certain. Five forms must be completed:
Application form signed by the next of kin or executor
and two Cremation Certificates, each signed by a different doctor, you have to pay for these, (unless the death is referred to the coroner – he will give you a Certificate for Cremation instead)
and a Certificate signed by the medical referee at the crematorium
and a Certificate for Burial or Cremation issued by the Registrar (not required if the coroner has issued a Certificate for Cremation).
Cremation is almost always cheaper than burial and the majority of deceased people are now cremated. Ashes can be scattered in a garden of remembrance or in a favourite spot, buried in a churchyard or cemetery, or kept in an urn. Make your wishes known at the outset. If you think you would like to keep the ashes, discuss it carefully first, preferably with someone with experience in bereavement care.
Burial
Check the will to find out if a grave space in a churchyard or cemetery has been arranged. If a grave space has been paid for in a cemetery, there will be a deed of grant.
Environmentally-friendly Funerals
A range of options is now available, including 'green' and woodland burial grounds. Many funeral directors can advise on alternatives to traditional arrangements. You can also find more by visiting the Natural Death Centre log on to www.naturaldeath.org.uk
What Type Of Funeral Service?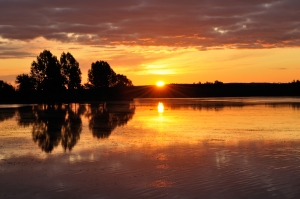 The funeral service expresses what you, as bereaved people, believe about life, as well as trying to take into account the deceased's will, religion or beliefs. Your funeral director will offer to contact the minister of your local place of worship, who will generally be happy to support you even if the deceased may not have maintained close links with the organisation concerned. If you wish to organise a non-religious ceremony, the funeral director will be able to advise you and also put you in contact with a local celebrant. Many services now take place not in a church but at the crematorium chapel. Crematorium chapels are nondenominational and so the service can be religious or non-religious.
Flowers Or Donations?
Flowers are the traditional tribute and symbol of love, respect and loss. After the funeral, you may wish to donate flowers to the local hospital or old people's home. Some people, anticipating numerous floral tributes, request donations to a named charity instead. If this is your choice, it is a good idea to ask the funeral director to co-ordinate donations so you receive a formal acknowledgement by the charity.
There are many well established reputable florists throughout the region who specialise in arranging flowers specifically for Funerals and most will offer a wide range of decoration such as Sprays and Sheaths, Hearts and Crosses, Wreaths, Letters, Posies and Cushions.
Press Notices And Obituaries
Letting people know that a loved one has died can be difficult and so you may wish to place notices or announcements in your local newspapers or in the national press. Your funeral director, supplying many optional services for your convenience, may offer to handle such insertions on your behalf. The newspaper in question will also be happy to help you with wording your notice and will be able to advise you on the attached costs.
Headstones And Remembrance
After cremation:
An insertion can be made in the Book of Remembrance at the crematorium (the appropriate page will be open for display to visitors on the anniversary of the death). Other options include a memorial plaque or niche at the chosen permanent resting place.
A natural stone memorial, usually with flower provision, can be provided for ashes interred in a special section plot in cemeteries and churchyards subject to individual regulations. The memorial mason will advise you. There are also memorial provisions for sections where ashes are scattered.
After burial:
A wide range of headstone styles are available. Lawn headstone memorials can be supplied by the memorial mason in a variety of natural materials. They will advise you on the appropriate regulations that apply in the burial ground.
Paying For A Funeral
Funerals can be expensive, and even an average, modest ceremony will cost between £2,000 and £3,300, so check whether the deceased person purchased a pre-paid funeral plan or contributed to any other relevant scheme. Asking several different funeral directors to quote for the funeral costs can help you control how much you spend and all will offer a 'The Simple Funeral Service' package, which you may wish to ask about. Many funeral directors also run a payment scheme, which would enable you to pay for the funeral in instalments.
The bank account of the deceased will be frozen, unless it is a joint account but may be used to pay the funeral account upon request. Building societies may pay out when an application is supported by the Death Certificate. Equally, where life insurance is held, some insurance companies may be able to give you the interest on the money in the policy before probate is granted. National Savings will also consider releasing money for funeral expenses.
Help From The Council
The local council has a duty to bury or cremate the deceased if no other arrangements have been made. They may make a claim on the deceased's estate to pay for the funeral. Alternatively, the hospital where your loved one died may be able to help with the funeral arrangements and costs you should ask them for more information.
Help From The State
If you receive Pension Credit, Housing Benefit, Council Tax Benefit, Working Tax Credit (with a disability element) or Child Tax Credit at a higher rate than the family allowance, you may qualify for a Funeral Payment from the Social Fund to help pay for the funeral. A Funeral Payment will cover the costs of a simple, respectful, low cost funeral, normally within the UK. The State will pay the charges of the burial authority or crematorium, certain necessary travel expenses and up to £700 for other funeral expenses. You may not be entitled to a payment if expenses have been met by a pre-paid funeral plan and a Funeral Payment may be reduced in certain circumstances. In particular, the following will be deducted from an award:
any assets of the deceased available to you or your partner
any lump sum due on the death of the deceased for funeral costs
any contribution for the funeral from a charity or relative (of both yourself and the deceased)
any funeral grant where the deceased was a war pensioner. If you get a Funeral Payment, it will have to be paid back from any estate of the deceased. The estate means any money, property and other things like insurance policies that the deceased owned. A house or personal possessions that are left to a widow or widower or surviving civil partner are not counted as part of the estate.
You can claim a Funeral Payment from the date of death and up to three months after the date of the funeral. The Pension Service, your funeral director, your local social security office or the Citizens Advice Bureau can help you to fill out your claim form (SF200).
Bereavement Payment
A Bereavement Payment is a £2,000 lump tax free sum to help you at the time of your husband's, wife's or civil partner's death. If you're over State Pension age, you will not usually be able to get bereavement benefits but if your husband, wife or civil partner was not getting a State Pension, you may be able to get a Bereavement Payment.
Since 2010 the age at which women can retire has increased according to their date of birth. This affects all women born between 6 April 1953 and 5 April 1960. Government proposals are also to increase both men's and women's retirement age to 66.
Please check on www.directgov.uk for up to date information. To be eligible, your husband, wife or civil partner must have paid enough National Insurance contributions while they were working. You will not pay tax on any Bereavement Payments you may receive. Special rules apply if you do not live in the UK.
The time for claiming Bereavement Payment for deaths has been extended to 12 months, rather than three months. If you think you may be eligible, fill in the claim form as soon as possible after the death. Your local Jobcentre Plus should be able to give you more information.
Employer's Pension Schemes Or Personal Pensions
Some employers provide occupational pension schemes that pay a lump sum to help with funeral costs and sometimes pension benefits for widows, surviving civil partners and other survivors. Check to see if the deceased has ever belonged to this sort of scheme.
The deceased may have made his or her own arrangements if he or she was self employed, or his or her employer did not have an employer's pension scheme. Employers may also offer a death-inservice payment or have a benevolent fund through which they can offer you some assistance. You should check with your loved one's employer to find out more.
War Pension
If the person who died was a war pensioner, you may be able to get help with the cost of a simple funeral if:
the war pensioner died from the disablement condition for which he or she was getting a war pension
or the war pensioner died in hospital while having treatment for that disablement condition
or the war pensioner was getting war pensioner's Constant Attendance Allowance at the time of his or her death
or the war pensioner was getting a War Disablement Pension assessed at 80 per cent or more and Unemployable Supplement at the time of his or her death.
You will not have to pay any of the money back from the estate of the person who died. Claims must be made within THREE months of the funeral via the Veterans Agency, who can be found on www.veterans-ukinfo.uk
Other Pensions And Payments
There may be pensions or lump sums payable from the deceased's trade union, professional body or other association, or from a provident club which pays benefit when a member dies. If your loved one was receiving or had recently claimed a social security benefit before death, there may be arrears of that benefit still due. When you tell the Department for Work and Pensions about the death, ask them to send you a form on which to claim any arrears of benefit. If you are the executor or administrator, the arrears will be payable to you. If there is no executor or administrator but you are paying for the funeral, you can claim the arrears up to the cost of the funeral expenses.
Life Insurance Policies
The deceased may have taken out a life insurance policy which will provide a lump sum payment if someone dies before a certain age. Payment is usually made after probate but the insurance company may pay out a limited sum on evidence of death.
The Cremation Society
If the deceased was a member of the Cremation Society, you may be able to get a reduction in cremation fees or a contribution towards the cost.
Pre-paid Funerals
For many different reasons, including practical considerations and peace of mind, some people provide for their own future funeral arrangements. Some see this option as a way of sparing someone else the decision and expense. Check to see whether or not the deceased person had made such arrangements; there will be a policy or other documents relating to it.
A range of pre-paid funeral plans is available, through which all funeral expenses are covered, no matter how much the costs may have increased over the years. Schemes should be affiliated to the National Association for Pre-Paid Funeral Plans or the Funeral Planning Council. Your local funeral director will be able to advise you of the different plans available.