Bereavement Advice & Counselling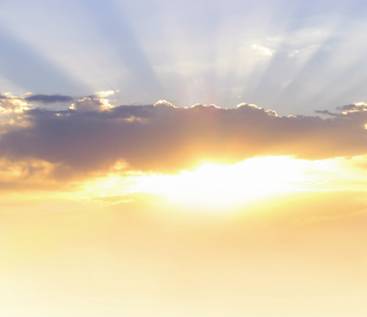 1. Coping With Your Grief And Loss
Bereavement is a highly personal issue, which can affect people in a variety of ways. Be prepared for your natural grieving process to take considerable time and to pass through a range of emotions such as shock, anger, guilt, fear, sadness etc. You may experience sleeplessness, a poor appetite, anxiety, a sense of being lost and disconnected, and your life may change enormously in practical terms.
Sometimes the people you least expect will offer the greatest support. Talking about your loss with friends and loved ones is a very important part of coming to terms with bereavement, and remember that it's OK to ask for help. Sometimes people feel they need more help than friends can give. Most ministers who conduct funeral services are well aware of help that is needed. They will not wish to intrude but are very happy to be approached. Many funeral directors provide bereavement counselling. Usually no charge is made. Both ministers and funeral directors will refer to local organisations whose counsellors are experienced in helping the bereaved.
2. Child Bereavement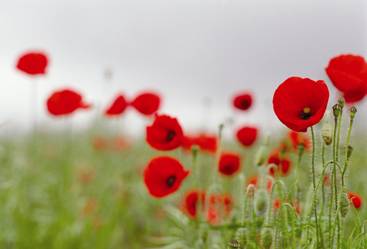 The death of a child, whatever their age can continue to affect all those who knew the child long after the grieving process might seem to be over. There is no easy answer to coping with such an event which can turn your world upside down. A child's parents may take years to accept and adjust to their loss. There is no right or wrong way to grieve and each individual must be allowed to go through their own process. However, even if your child died a long time ago it may be helpful to understand that you may go through a range of emotional states such as numbness, anger, guilt, depression and withdrawal.
Anniversaries or different stages of a child's life can bring up emotions difficult to handle. Each parent will deal with their grief in a different way which can put stress and strain upon the relationship; men and women often have separate coping strategies. If parents are no longer in the same relationship that may add to the problems. Whatever your situation, if you need to talk to someone about losing a child, then please refer to the useful list of contacts below.
In particular Child Death Helpline based at Great Ormond Street Hospital and the Child Bereavement Trust offer support to the individual members of bereaved families, appropriate to their age and regardless of how long ago or how old the child; losing an adult child can be as devastating to the parent as losing a baby.
3. Useful Contacts
Below is a list of organisations that can offer help and advice.
Age UK
Tavis House, 1 Tavistock Square, London WC1H 9NA
Helpline: 0800 169 65 65
www.ageuk.org.uk
Useful leaflets: Age Concern publishes a number of useful leaflets on coping with the End of Life. These include 'Making your Will' (factsheet 7), 'Dealing with someone's estate' (factsheet 14) and 'Planning a funeral' (factsheet 27) to give a few examples.
Bereavement Advice Centre
Heron House, Timothy's Bridge Road, Stratford upon Avon CV37 9BX
Tel: 0800 634 9494
E-mail: info@bereavement.org
Website: www.bereavement.org
Bereavement Register
www.the-bereavement-register.org.uk
This site gives you the option to delete their deceased person's name from mailing lists.
British Humanist Association
1 Gower Street, London WC1E 6HD
Tel: 020 7079 3580
Visit the website to find a local officiant - www.humanism.org.uk
Child Bereavement Trust
The Saunderton Estate, Wycombe Road, Saunderton, High Wycombe, HP14 4BF
Information and Support Line: 01494 568900
Email: enquiries@childbereavement.org.uk
Website: www.childbereavement.org.uk
Child Death Helpline
Tel: 0800 282 986
Helpline hours: Mon-Fri 10-1, Tues/Wed 1-4, 365 days 7-10
Website: www.childdeathhelpline.org.uk
Citizens Advice Bureau
0844 477 2020 (Wales)
08444 111 444 (England)
or check your local bureau's contact details @ www.citizensadvice.org.uk
Community Legal Service Direct
Helpline: 0845 345 4 345 (9am to 5pm, Mon to Fri)
Email: help@communitylegaladvice.org.uk
The Community Legal Service can give you advice on benefits, debts and legal support.
Compassionate Friends (The)
53 North Street, Bristol, BS3 1EN
Helpline: 08451 23 23 04
Helpline hours: 10-4, 7-10
Tel: 08451 20 37 85 (enquiries about memberships, publications etc.)
Email: helpline@tcf.org.uk
Website: www.tcf.org.uk
Providing support for bereaved parents and their families.
Cremation Society of Great Britain
Brecon House 1st Floor, 16/16a Albion Place, Maidstone Kent ME14 5DZ
www.cremation.org.uk
Email: info@cremation.org.uk
Cruse – Bereavement Care
Central Office, PO Box 800, Richmond, Surrey, TW9 1RG
Tel: 020 8939 9530
Helpline: 0844 477 9400
Email: helpline@cruse.org.uk
Website: www.cruse.org.uk
Useful information: Cruse offer a range of books, leaflets and cassettes aimed at grieving people.
Department for Work and Pensions
Website: www.dwp.gov.uk
Useful leaflet: The Department for Work and Pensions produces a comprehensive leaflet entitled 'What to do after a death in England and Wales (D1027)', which can be read online or should be available through your local Jobcentre Plus.
Directgov.uk
This site provides advice on how to register a death, order a death certificate and details of local register offices.
Log on to the page below - www.direct.gov.uk/en/Governmentcitizensandrights/index.htmx.htm
Inland Revenue
For current information about tax issues when a person dies see - www.hmrc.gov.uk
Interfaith Foundation
Interfaith Ministers serve people of all faiths and none. For more information and to find a local minister see www.interfaithfoundation.org
Lesbian and Gay Bereavement Project
London Friend, 86 Caledonian Road, London N1 9DN
www.londonfriend.org.uk
rita@londonfriend.org.uk
Mind
15-19 Broadway, London E15 4BQ
Tel: 020 8519 2122, Fax: 020 8522 1725
Email: info@mind.org.uk
Mind Info Line 0300 123 3393
www.mind.org.uk
Mind offers confidential help on a range of mental health issues. They also provide a special legal service to the public, lawyers and mental health workers.
National Association of Funeral Directors
618 Warwick Road, Solihull, West Midlands, B91 1AA
Tel: 0845 230 1343
Email: info@nafd.org.uk
Website: www.nafd.org.uk
Website has useful list of links to other Organisations
National Association of Widows
48 Queen's Road, Coventry, CV1 3EH
Tel: 0845 838 2261
Website: www.nawidows.org.uk
Email: info@nawindows.org.uk
National Society of Allied and Independent Funeral Directors
3 Bullfields, Sawbridgeworth, Hertfordshire, CM21 9DB
Tel: 0845 230 6777
Email: info@saif.org.uk
Website: www.saif.org.uk
Natural Death Centre (The)
In the Hall House, Twyford, Winchester SO21 1QX
Tel: 01962 712 690
Email: contact@naturaldeath.org.uk
Website: www.naturaldeath.org.uk
Useful information: For information on woodland burials, cardboard coffins, living wills, funeral wishes forms and DIY funerals. You can also purchase 'The Natural Death Handbook' through the centre.
Probate and Inheritance Tax Helpline
Tel: 0845 30 20 900 hours: 9-5 Mon ? Fri
Samaritans
The Upper Mill, Kingston Road, Ewell, Surrey, KT17 2AF
National Helpline: 08705 62 72 82
Email: jo@samaritans.org
Website: www.samaritans.org.uk
Stillbirth & Neonatal Death Society (for support when baby dies)
28 Portland Place, London, W1B 1LY
Helpline: 020 7436 5881
Email: support@uk-sands.org
Website: www.uk-sands.org
Survivors of Bereavement by Suicide (SOBS)
The Flamsteed Centre, Albert Street, Ilkeston, DE7 5GU
Helpline: 0844 561 6855 (9am – 9pm every day)
Email: sobs@care4free.net
Website: www.uk-sobs.org.uk
UK Passport Information
Tel: 0300 222 0000
Provides helpful and convenient information to British Citizens regarding United Kingdom Passports.
www.directgov.uk/en/TravelAnd Transport/index.htm
Or check out information via the Home Office website www.homeoffice.gov.uk
Veterans Agency
Norcross, Thornton Cleveleys, FY5 3WP
Tel: 0800 169 2277
Textphone: 0800 169 3458
Email: veterans.help@spva-gsi.gov.uk
Website: www.veterans-ukinfo.uk
War Widows Association of Great Britain
199 Borough High Street, London SE1 1AA
Tel: 0845 412 189
Email: info@warwidowsassociation.org.uk
Website: www.warwidowsassociation.org.uk
The Counselling Directory
www.counselling-directory.org.uk