Homecare Advice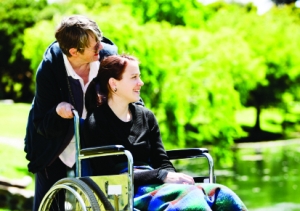 If you have problems with your mobility, you may need help with some of your daily activities, such as doing your cleaning, shopping or driving, as well as personal care like washing or using the toilet.
Homecare is often the first choice for people who need help to lead an independent life because the level of care provided is flexible and can enable you to stay in the comfort and security of your own home.
Before you begin to consider finding help, it is essential that you receive a Community Care Assessment. Your local authority arranges these, so you will need to approach its Social Care Department in the first instance. A specialist, often an occupational therapist, will visit you at home to assess your individual needs.
It could be that your needs vary but even if they are visiting you on a good day, it's important you bring to their attention all the practical tasks you find difficult to do without help. How this assessment is carried out depends on the arrangement in operation in your area.
Whatever arrangements are put in place, they will be reviewed, generally after three months, then on a yearly basis. In addition to Homecare services accessed through your local authority, there are a number of private Homecare agencies. It is best to explore all of your options carefully, contacting your local authority in the first instance, or organisations such as the United Kingdom Homecare Association www.ukhca.co.uk.
What services does a Homecare Agency offer?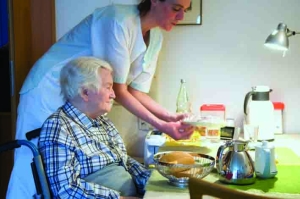 The aim of Homecare agencies is to provide care services that enable people to maintain their personal independence, comfort and contact with their local community within their own home. The level and type of care you receive can range from a small amount of support (half an hour a week) to several hours a day, or even 24-hour live-in care, depending on your individual circumstances.
You can engage the services of a Homecare agency on a temporary basis, intermittently or long-term.
Homecare agencies can typically provide carers who are able to give you practical support with your daily chores, such as cleaning, shopping, banking or paying bills. They may also provide a sitting service or help with preparing your meals.
You can request carers trained to give personal care, such as help with going to the toilet, bathing or dressing, as well as carers who can perform medical tasks, such as administering your medication, giving injections or changing a catheter. A Homecare agency usually has carers who are able to drive for you or provide you with help getting around.
You can arrange for a carer to come into your home at specific times, for example, to help you get out of bed in the morning or go to bed at night, or to accompany you to a hospital or doctor's appointment.
Homecare agencies are strictly regulated, and homecare workers are required to undergo initial training to make sure that they are able to provide a good standard of care in a person's home.
Many care workers go on to achieve further recognised qualifications in care. In the UK, all homecare workers are required to undergo a criminal record disclosure. Homecare agencies are required to register with their statutory regulator if they provide personal care, and will be expected to undergo regular inspection. These agencies are also required to comply fully with health and safety legislation in order to identify and minimise risks to people receiving care.
What happens after you receive an assessment?
Once you have an agreed assessment, you have three ways of arranging homecare (sometimes called home support or home help).
Your local council provides the carer, in which case everything is arranged for you.
You ask an agency to find you the appropriate carer. You still have to find the agency but all you need to do after that is pay the agency.
You find your own carer. This gives you flexibility, but also more responsibility since you become the carer's employer.
The system of direct payments now in operation allows you independence in using methods two or three but does involve more responsibility and work for you or your family.
Finding The Right Homecare Agency
All carers and homecare agencies in the UK have to be registered. You can find details of appropriate agencies on the following websites:
Since April 2012, the Care Quality Commission has been carrying out an inspection programme of all agencies offering homecare services.