The Motability Scheme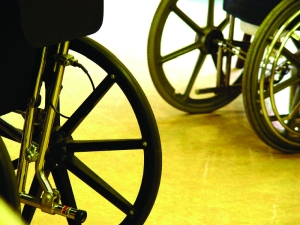 Motability is a national charity that enables disabled people to obtain a car, powered wheelchair or scooter simply by using their government funded mobility allowances. The great thing about the scheme is that it gives you access to worry-free motoring without the financial and practical hassles of owning a car. Currently, more than 600,000 people in the UK are using the motability scheme.
Motability also administers the Government's Specialised Vehicles Fund, which provides grants for specially adapted vehicles for the more severely disabled.
Who Qualifies for Motability?
If you receive either the Higher Rate Mobility Component of Disability Living Allowance (HRMC DLA), the Enhanced Rate of the Mobility Component of Personal Independence Payment (ERMC PIP) , the War Pensioners' Mobility Supplement (WPMS) or the Armed Forces Independence Payment (AFIP) you may be eligible to join the Motability Scheme, although you must have at least 12 months' award length remaining.
Parents and guardians can order a car on behalf of a child aged three and above who is receiving the higher rate mobility component of DLA. Attendance Allowance cannot be used to lease a car through Motability.
You can download a number of helpful factsheets from the Motability website (www.motability.co.uk). It's changed our lives! Can it change yours? provides a good overview of the motability scheme.
How the Motability Scheme Works
The Motability Scheme uses your mobility allowances towards funding the leasing of a car or a powered wheelchair or scooter through a local accredited dealership or premier partner.
There are nearly 5,000 Motability accredited dealerships across the UK and more than 4,000 eligible models (with 39 car manufacturers currently involved with Motability). The accredited dealerships prioritise disabled customers and urgent repairs, as well as providing knowledge of the Motability Scheme and wheelchair access. In fact, all of the accredited dealerships have at least one Motability specialist who can help you find the right car for your needs.
Most manufacturers offer nil or low deposits through the Motability Scheme, although offers change quarterly, so we would recommend that you liaise with your local Motability premier partner to find the best deal for your needs.
Motability Offers You a Better Deal
Accounting for around 10% of all new cars in the UK, Motability has the power to negotiate better deals on finance, the purchase price of cars, powered wheelchairs and scooters, insurance, breakdown recovery services and regular maintenance.
A Choice of Options
You can lease a new car from an extensive list of vehicles on a three year contract hire lease; a hire purchase scheme is also available. Wheelchair Accessible Vehicles (WAVs) are available to travel in as a passenger or driver on five-year leases.
When you receive a brand new car through Motability, it will include insurance, servicing and maintaining, full breakdown assistance, 60,000- mileage allowance over three years for standard cars (100,000 for WAVs), window and windscreen repair or replacement, many adaptations at no additional cost, and replacement tyres.
Car Adaptations
Adaptations available through the Motability Scheme are designed to make your experience of driving as safe and comfortable as possible. They can help you with vehicle access, equipment loading, and driving, including steering, braking and acceleration. You can find a full list of available adaptations on the Motability website.
Various drive-from-wheelchair solutions can enable you to travel without transferring to a seat.
Scooters and Wheelchairs through the Motability Scheme
It is possible to obtain a brand new scooter or powered wheelchair on a three-year lease through Motability. You will also receive loss and damage protection for your product, insurance, breakdown assistance, tyre and battery replacement, service, maintenance and repairs.
Motability offers a choice of more than 200 products, with most costing less than your weekly mobility allowance.