Care in your own home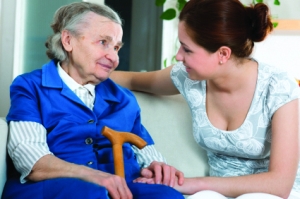 Often a move to residential care is suggested because of some crisis - perhaps an illness or a fall - but it is not the only solution. You may feel that you'd like to receive care in your own home for support with daily activities without giving up your independence and, while we would recommend seeking advice from your friends, family, doctor or social worker, the final decision about where to live rests with you.
You may wish to receive care in your own home either on a temporary basis or from time to time to suit your own needs.
Services like meals-on-wheels, or help with bathing and shopping may make all the difference. It might also be possible to have your home adapted or have equipment provided to help you live at home.
There is a wide range of assistance to choose from, including the public sector (Social Services), the voluntary sector (charities etc.) and the commercial sector (private agencies). All providers operate in different ways, so you should be aware of what sector they come from and what types of services they offer. There will usually be a charge or contribution expected for the service that you receive, some of which may be subject to VAT so you should ask for details of your local council's charging policy (if applicable).
Public Sector Services
Typically, your local council's social services department may be able to help you with things like getting in and out of bed; bathing; washing; preparing meals; shopping; cleaning and adaptations to your home (including equipment).
Your local NHS may be able to provide services such as occupational therapy; chiropody; physical therapy; continence advice and equipment; and medical equipment (e.g. wheelchairs and special beds).
To find out if you may be entitled to assistance towards the costs of home care services, your first step is to ask your local Social Services department for an assessment of your needs. Someone should visit you at home to carry out this assessment, which may include several healthcare professionals such as a social worker, nurse or occupational therapist. Following your assessment, you should be given and made aware of the contents of a care plan; you should also know the name of your assigned care manager who will act as a point of contact to ensure that you are receiving the services you need.
You might find it helpful to prepare for your assessment by:
Asking a friend or relative to attend and support you
Keeping a diary in the lead up to the assessment which concentrates on the times when you have needed help
Be realistic about what you need - don't be afraid to mention the bad days when you really need support
Go into lots of detail during your assessment - although you may think something is unimportant, it will help the person assessing you to get as much information about your circumstances as possible
Draw up a checklist of the activities that you find difficult and the kinds of equipment or services that might help you in each instance
If you have problems with communicating (perhaps due to a hearing problem) or English is not your first language, let Social Services know before your assessment, so that they can arrange for someone to assist in communicating between the two parties.
Once your care plan has been agreed, your local council may meet your needs in one of three ways:
Providing their own services directly;
Arranging for services to be provided by voluntary organisations and private agencies; or
Giving you cash to arrange and manage your own care - this is known as 'Direct Payments' - you probably have a local Direct Payments support service that can tell you more about how the scheme works. NB: If you live in England, Wales or Northern Ireland, you cannot use Direct Payments to buy services from your local council. Instead, you will have to buy your services from a voluntary or private agency (NB: the Government is currently considering a change in this rule, so we would advise checking what rules apply when you begin receiving Direct Payments). There may be a Direct Payment Users Network in your area to help you. Ask your local council or Citizens Advice Bureau for details.
How can I find my own carer?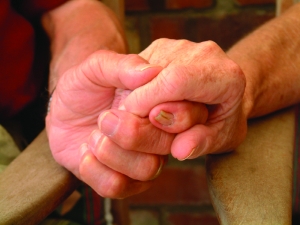 To find your own individual carer you can place advertisements in shops, supermarkets, voluntary organisations, local Jobcentres or newspapers. Help in drawing up advertisements and considering all the implications of employing your own carer is available on DirectGovwebsite(www.directgov.uk). In particular they draw attention to the implications of tax and National Insurance and Employers Liability Insurance. You can also ask your local social services department to help you with the paperwork.
You can find a guide to drawing up an employment contract on the Business Link website. (www.businesslink.gov.uk)
AGE UK have a useful factsheet (No 46) on their website written in March 2011.
What is the average cost?
Social healthcare is a very complex subject. Individual needs can vary across a wide range. Councils vary in what they will fund and individual circumstances can produce different results in what the financial cost is to the user.
The Department of Health has produced a report on Fairer Charging which advises councils how they should charge for social and health care. (www.dh.gov.uk/Home/ Publications)
It is difficult to be exact in offering you a guide to what care will cost you but charges can range between £10 and £20 per hour depending on your area, agency or needs.
Private Homecare Agencies
Private homecare agencies may be able to provide help with things like cleaning, shopping and personal care. You are advised to talk to organizations such as the UK Home Care Association and Counsel and Care before engaging the services of a local private homecare agency.
Always telephone a few private homecare agencies before choosing the one to suit your own needs. Ask them if they are members of the UKHCA (United Kingdom Home Care Association Ltd.) and request a copy of their brochure and price list, making sure there is no charge or obligation.
The Care Quality Commission produces a leaflet called 'Social Care - choosing the right service for you' to help you find the best possible care service for your needs.
Questions to ask
When considering services to help you at home, it is important to have some questions prepared to make sure you find a service that suits you. Think about asking the following:
Does the organisation work to a recognised Code of Practice?
Does the organisation have a confidentiality policy?
Does the organisation have full professional and employer's liability insurance?
Are all the care workers referenced and interviewed?
Is an induction-training programme offered to care workers and nurses?
Is there a complaints procedure?
Does the organization offer an initial visit or assessment?
Is training offered to staff?
Can the organisation be contacted at all times when care is being provided?
Voluntary Services
There are several voluntary organisations that provide extra support and care at home, including:
Assistance with shopping
Collecting prescriptions
Companionship
Helping to rebuild confidence
These services are available on a short- term basis and are provided free of charge. Referrals are accepted from GPs, primary care trusts, hospitals, social workers and individuals.
Some voluntary organisations may also be able to offer you services such as visiting, meals on wheels, shopping, gardening and transport schemes. See page 20 onwards for contact details for WRVS, Age UK, the Volunteer Bureaux, The British Red Cross and Crossroad (a scheme to help carers by providing respite care attendants).
Coming out of hospital
If you are currently in hospital and feel that you will need some home care when you leave, you should arrange an assessment of your needs before you are discharged. You may be interested in reading our helpful guide entitled 'Regaining your independence'.
Help for carers
Many people caring for an older friend or relative do not realise that they may be entitled to practical, emotional and/or financial support.
If you are the carer of an older person, you are entitled to ask for an assessment of your needs through your local social services department and you may be able to arrange respite care to give you a much- needed break; emotional support from other carers; help with caring; and help with household chores and day-to-day activities.
If you are a carer living in England, you may be able to claim vouchers from your local council to pay for some short-term respite care (no longer than 28 days at a time and a maximum of 120 days in any 12-month period). Ask your local council to find out more, as these schemes do not run in every region.