Retirement Housing and Sheltered Housing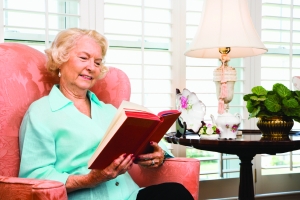 Sheltered Housing may be an ideal compromise between living in your own home and moving to a care home, as you would be able to retain your independence by living in a self-contained flat but have the added reassurance of an alarm system and warden or scheme manager to help you in the event of an emergency.
Different types of sheltered housing are available and should be explored thoroughly. Some schemes provide communal areas and group activities while others - known as 'extra care' or 'very sheltered housing' - are able to assist with meals and personal care. Retirement or Sheltered Housing may be available to rent or purchase through a Housing Association, for example.
If you are considering sheltered housing as a solution to your situation, you might want to ask yourself the following questions:
If you are looking for extra support or security, is it possible to organise this in your current home? For example, an emergency alarm or services from your local council.
How do you feel about living in smaller accommodation and possibly having to buy smaller furniture, get rid of books, ornaments etc., and the loss of a garden?
How do you feel about living in accommodation occupied exclusively by older people?
Will you be able to find suitable accommodation close to your friends and family - this is important to bear in mind for the future.
What sort of location would suit you? Are there shops, banks, parks, doctors, pubs nearby? Are there hills to climb or busy roads to negotiate?
How far is the accommodation you are considering to bus stops or train stations? What is the frequency of the bus or train? Is parking available?
Is there a lounge or laundry that everyone can use?
Are social events organised?
Are pets allowed?
Is there a lift?
Are doorways and corridors wide enough for people who use walking frames and wheelchairs?
Are the doors and windows easy to operate?
Are light switches and electric sockets easy to reach?
Can you hear noise from the lift, communal lounge, laundry or neighbours?
How secure is the main entrance (if there is one) and your own front door? Are there security locks on the windows?
Is there a residents' or tenants' association?
What is the rent/service/support charge?
Are any furnishings or appliances provided?
What type of heating system is there, and how is it controlled?
What happens if you become frail and begin to need help with domestic tasks and personal care?
Organisations such as Age UK and the Elderly Accommodation Counsel will be able to give you detailed information about finding sheltered housing developments in your area, as well as tenancy and mortgage agreements and paying for your new home.
To download the Older Persons Publication please select the relevant area: